Figure 34 illustrates the traditional syntax structure of a system description.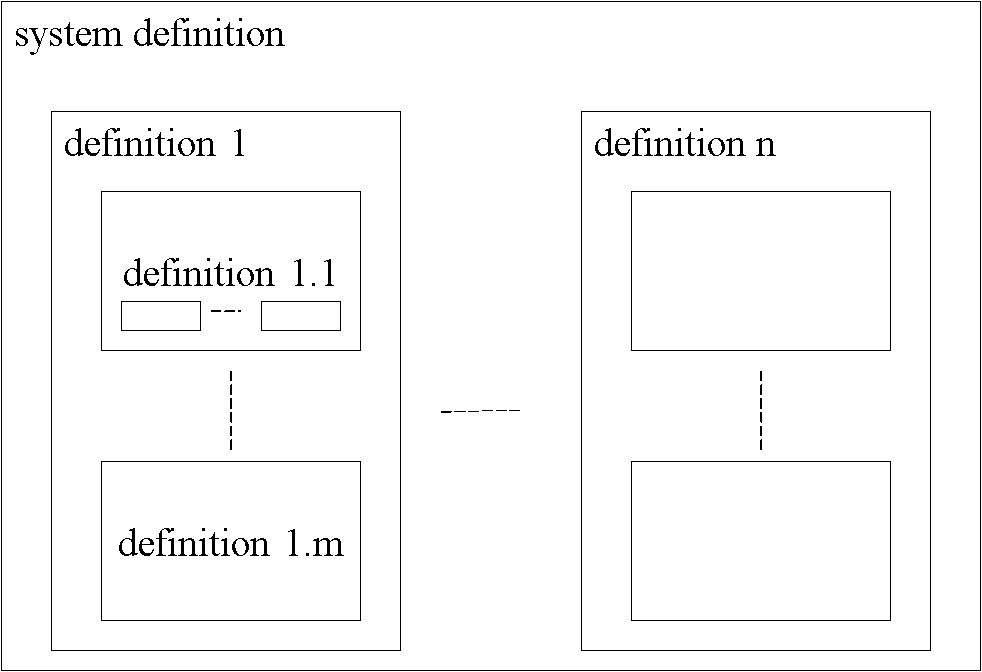 Figure 34 Traditional syntax structure of a system description
This structuring is suitable from the tool point of view, but it poses the following problems for the human being:
| | |
| --- | --- |
| | no overview, |
| | difficulty in mapping between documents and definitions (the relation between documents is different from the relation between definitions) |
The solution to these problems is the remote definition construct in SDL A remote definition is a definition that has bee n removed from its defining context to gain overview. II is similar to a macro definition, but is "called" from exactly one place (the defining context) using a reference. See figure 35.
By using remote definitions, the two concrete representation forms: SDL/GR (graphical) and SDL/PR (textual) can be mixed at the discretion of the- user of SDL, as illustrated below:
<system definition> ::=
{<textual system definition> | <system diagram>}
(<remote definition>}*

<remote definition> ::=
<definition> | <diagram>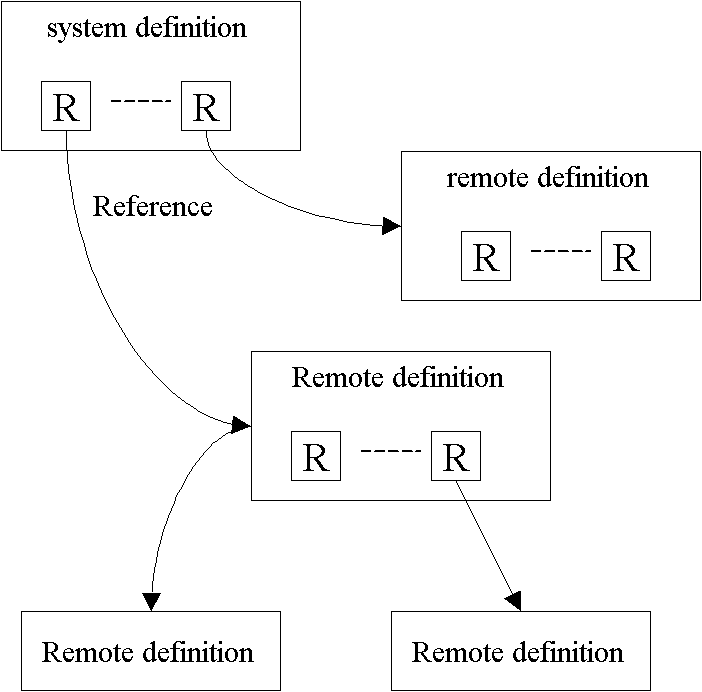 Figure 35 Remote definitions