Geir Melby; Ericsson Norway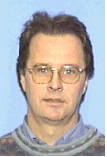 Geir worked at Telox until 1988, where he acted as manager and consultant. Geir participated in the development of embedded software systems for industrial companies and in Telox' own products, that included a run-time support system for SDL (Telox SDL Tools).
Geir left Telox to lead the SISU project from 1988 to 1996.
Geir joined Ericsson Norway in 1996, where he is manager of the Software Engineering Laboratory of the Applied Research Department.